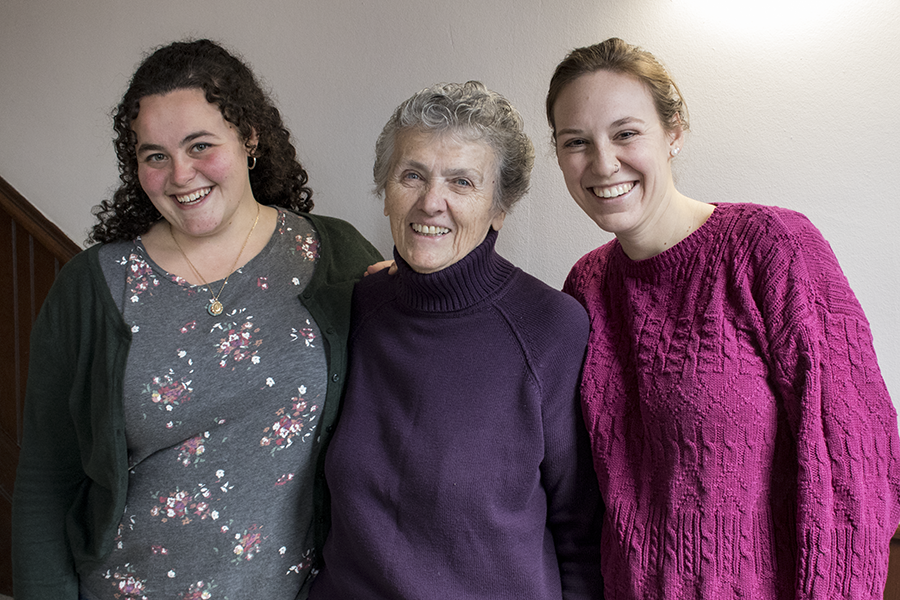 Sister Joan Chittister, a Benedictine nun, prolific author of over 50 books, and noted international lecturer, invites you to spend two weeks with young women who, like her, want to make a difference in the world.
Sister Joan is known for advocating for justice for women and marginalized people, and for their full inclusion in the Church and in society. Her background in social psychology, monastic life, leadership, and feminist thought has informed her work, from her groundbreaking commentary on the Rule of Benedict, to her columns in the National Catholic Reporter and Huffington Post, and her contributions to TedxWomen, Oprah Winfrey's Super Soul Sunday, and NPR's On Being.
Beginning this summer, Sister Joan's research center, Benetvision, is offering an opportunity for young women to immerse themselves in Sister Joan's work, especially regarding monasticism, women in the Catholic Church, and contemporary spirituality. This is a chance to broaden their thinking and deepen their understanding, in the company and community of other young, female-identifying seekers and scholars who are grounded in feminism and Catholicism.
The Joan Chittister Institute for Contemporary Spirituality is offering a two week program this June for a small number of female-identifying Catholic graduate students or recent graduates of programs in a masters of divinity, theology, religion, or related fields.
This summer's institute, titled "A Feminist Benedictine Option," will focus on the topic of monasticism and women. Sister Joan says monasticism "is as much a way of seeing and working and living as it is a way of praying. It is a spiritual vision that affects a person's whole style of life," by basing every day in praise, humility, stewardship, labor, and community.
The goal of this institute is that young women gain an understanding of Sister Joan's works and, in doing so, incorporate her insights into their lives and work. In the past, Sister Joan has had summer interns, who produced projects including Tinamarie Stolz's article Handmade by God or Breanna Mekuly's article Hospitality: God's love portrayed in the sisters.
Participants in this institute will be expected to develop and present their own creative project based on some aspect of Sister Joan's work.
Read a few of Sister Joan's articles:
Monasticism: An Ancient Answer to a Modern Problem
The God Who Beckons
Cry Out, Sisters, Cry Out
---
• WHO CAN APPLY?  Catholic female-identifying students or recent graduates of masters of theology/divinity programs or the like, who are in their twenties or thirties, are welcome to apply.
•WHEN IS THE DEADLINE? We have finished accepting applications for the 2018 term of the Institute at this time. 
•WILL SISTER JOAN BE THERE? Yes! Sister Joan Chittister will be there and will be involved in several of the sessions.
•WHO WILL LEAD THE INSTITUTE? The institute will be facilitated by several members of the Benetvision staff, Sister Joan's center for research on contemporary spirituality. This will include Benedictine Sisters and others who minister with Sister Joan's community.
•WHAT WILL THE INSTITUTE CONSIST OF? The institute will include analysis and discussion of several of Sister Joan's books, as well as presentations by Sister Joan and members of her community. Participants will learn through creative presentations, experiential learning, field trips, and conversations about topics including the five pillars of monasticism as defined by Sister Joan, great Benedictine women in history, and the role of community in the spiritual life.
•WHAT WOULD A CREATIVE PROJECT LOOK LIKE? A creative project could be a written article, a poem, a short play, an essay, a painting, etc. The goal of the project is to highlight a way in which Sister Joan's work has influenced the participant's own theological, spiritual, or ideological understanding.
•CAN I GET ACADEMIC COURSE CREDIT FOR PARTICIPATION IN THE INSTITUTE? The Joan Chittister Institute for Contemporary Spirituality is willing to provide evaluations and copies of all written work to your institution if desired. Please include in your application a description of what kind of information your graduate school would require.
•WHERE DOES THE INSTITUTE TAKE PLACE? Mount St. Benedict Monastery, Erie, PA, home of the Benedictine Sisters of Erie, Sister Joan's community.
•WHEN WILL THE INSTITUTE TAKE PLACE? June 17-30, 2018. Sunday, June 17 and Saturday, June 30  are arrival and departure days.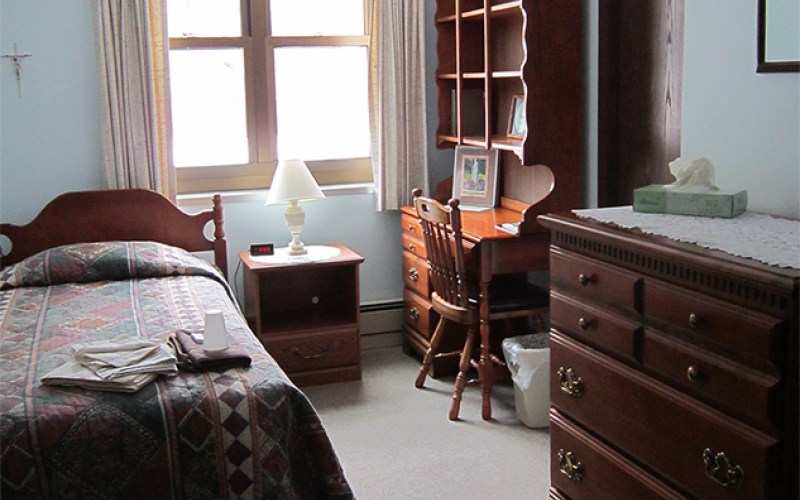 •HOW MUCH DOES THE INSTITUTE COST? $500. Books, food, housing, and outings are included in this cost. Travel to and from Erie is your responsibility.
•IS FINANCIAL ASSISTANCE AVAILABLE? We may be able to arrange scholarships based on financial need. Please contact Jacqueline Small at 814-459-9224, or jacqueline@benetvision.org, if you are seeking assistance with tuition.
•WHAT KIND OF ACCOMMODATIONS ARE PROVIDED? Each participant will have her own small bedroom at the monastery and share a bathroom with one other person. 
•WHERE WILL PARTICIPANTS EAT? Participants will eat most meals at the monastery with the sisters. All food costs are included in the tuition costs.
2018 SESSION FULL